 As an athlete and the brand owner of Our Block Clothing, the way I wanted to give back was through youth sports. Having played sports all my life, I understand how important athletics is for youth. By donating to Jumpstart - Canadian Tire, we do our part in helping kids be active and social by playing sports.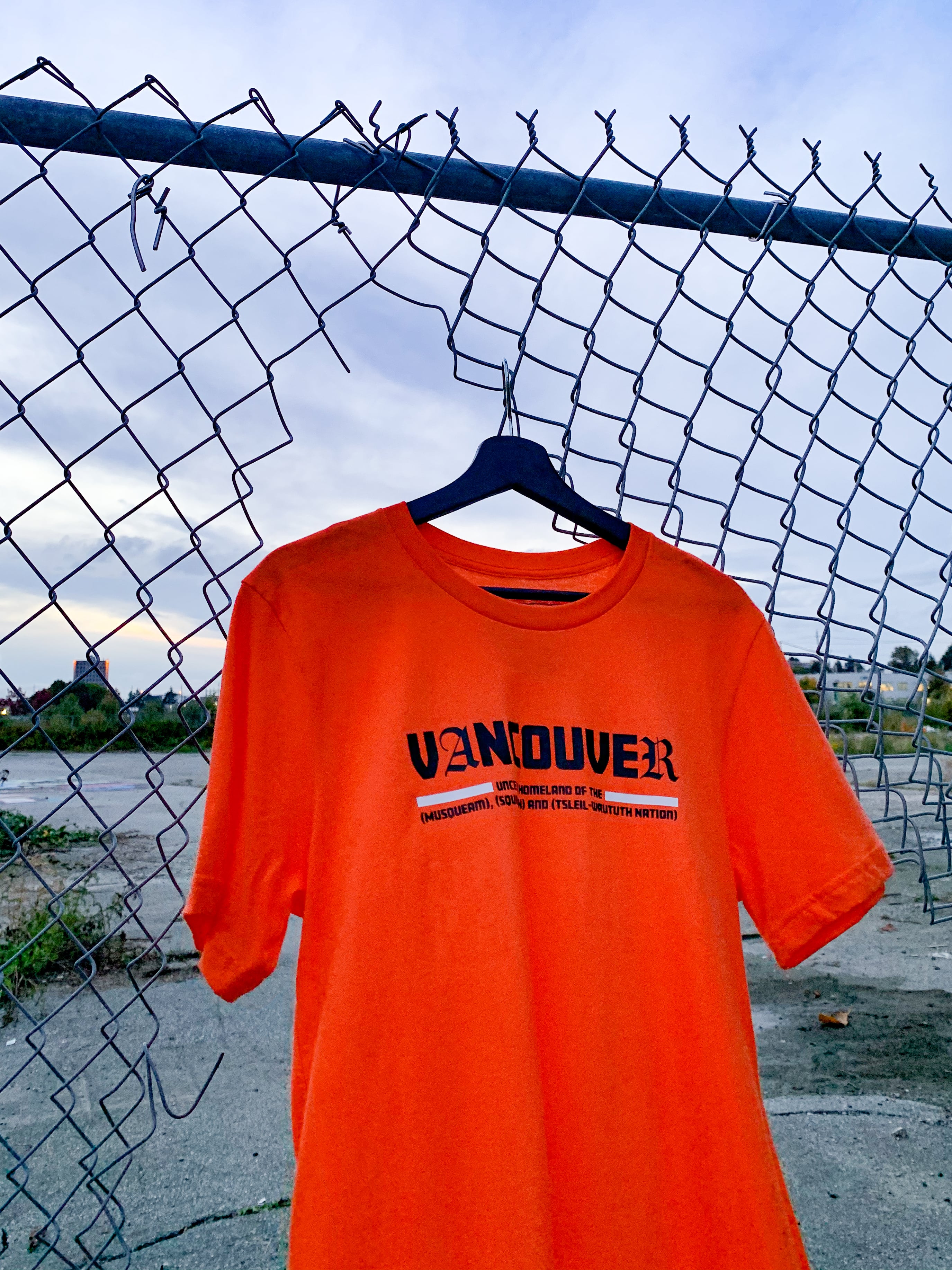 Indian Residential School Survivors Society (IRSSS)
In May of 2021, 215 unmarked indigenous graves of children were discovered at a former Residential School in Kamloops, BC.
This saddened us at Our Block Clothing and we wanted to do our part and live by our mottos of "Respect the Community", representing, and giving back.
We decided to create an exclusive design for our home city of Vancouver, BC. We added the indigenous communities in which the city of Vancouver exists in and used the orange shirt to help spread awareness and our solidarity with indigenous people across Canada. We put aside 20% of proceeds from each t-shirt sold. The funds were donated to the IRSSS charity which helps support indigenous peoples affected by the negative repercussions residential schools had on them and their ancestors. You can choose to support this charity and make a difference in Canada by donating here.